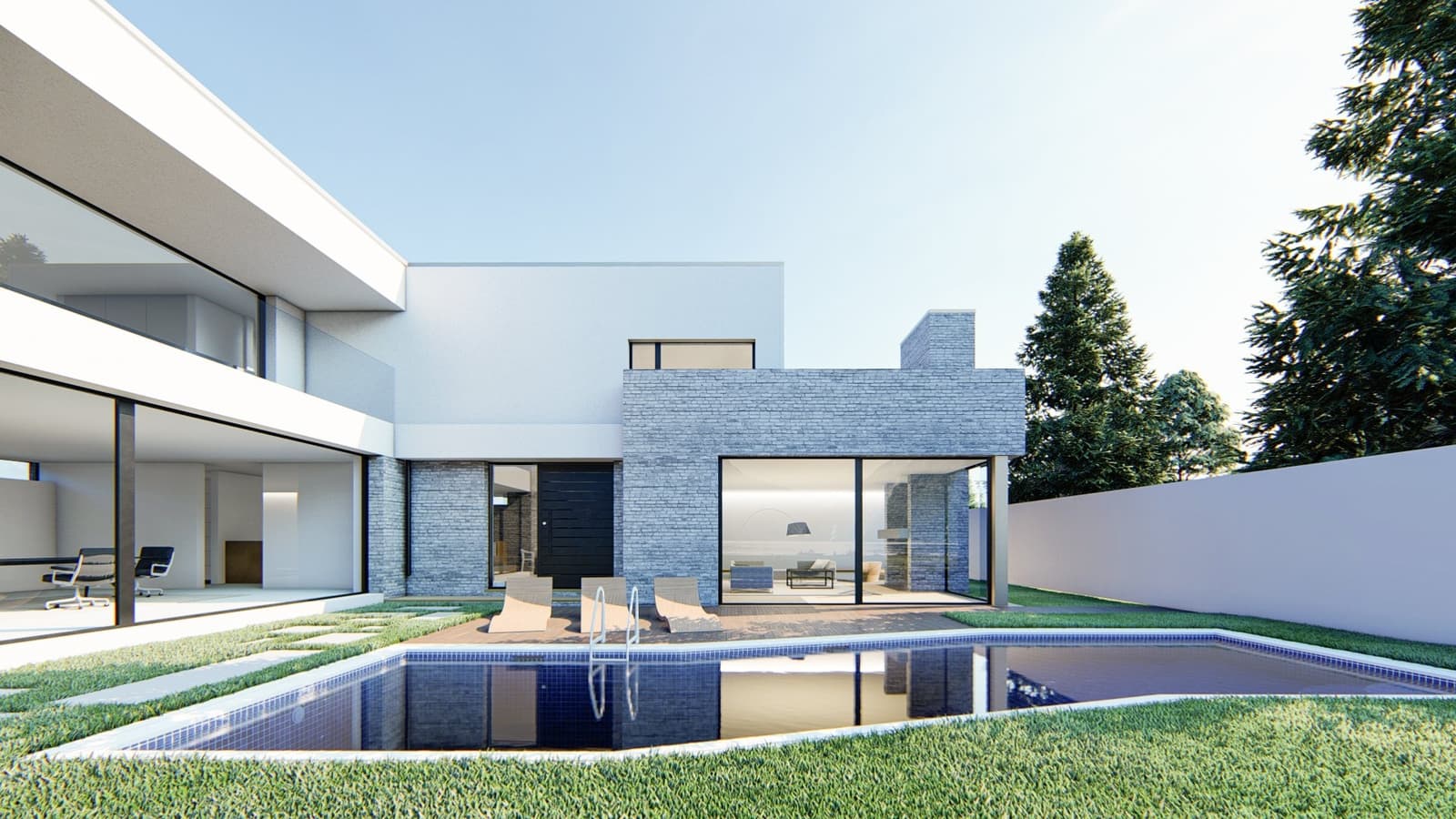 For ages, aluminum, and glass used to be known as cheap materials with poor durability. However, because of the development of modern glass-aluminum door production techniques, this material has become a new trend, especially for high-end architecture. So, what are the reasons behind this trend? And which special features of high-grade glass and aluminum make this become a trend today?
High applicability, diverse models
It can be said that aluminum and glass are one of the most diverse materials. There are a huge amount of choices for the colors, designs, and surface treatment techniques, which makes this material used in a wide variety of buildings, from large-scale buildings such as apartments and high-rise buildings to smaller buildings such as houses.
In addition, aluminum and glass doors are not only a tight seal, good waterproofing, but also have excellent sound and heat insulation. That's the reason why our customers always feel really secure along the time they use it.
2. Durability – one of the most durable materials
With technology and sophistication in the manufacturing process, high-grade aluminum and glass is even more durable than other materials. The proof is that more and more long-life projects prioritize the use of aluminum and glass doors among many popular models today.
Due to modern technology, the paint can have a lifespan of up to decades, aluminum and glass doors bring perfect beauty regardless of every surrounding condition. The sustainability of this material can be said to be one of the prerequisites for customers to trust, especially for customers who love the unique design, really care about sustainability and the environment.
3. High aesthetics, elevating the used space
Aluminum and glass doors have long been able to be used for the most unique architectural design ideas, with special designs, serving the increasing aesthetic requirements of customers.
Moreover, because of the good thermal and sound insulation properties, using aluminum and glass doors also makes the space more flexible. Transforming a space that is both closed and open is the expensive feature of this material, especially suitable for the lifestyle of modern people.
With these features, the trend of using high-grade aluminum and glass promises to grow even more down the road. Understanding the increasing demands of customers, Areus Atelier always strives every day to research and develop products, worthy of being a leading enterprise in the aluminum and glass manufacturing industry.