Xingfa Aluminum and Viet Phap Aluminum are the two most popular aluminum systems on the market today. So how to distinguish Xingfa aluminum and Viet Phap aluminum?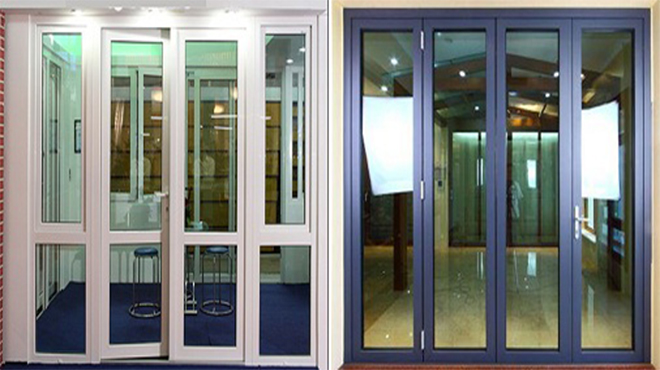 With the development of the building materials industry, new and environmentally friendly materials gradually replace old ones to make the house more luxurious and more durable. In particular, traditional wooden doors are gradually being replaced by high-grade aluminum doors with many outstanding advantages.
Modern Xingfa aluminum door
Some famous brands are known to many people in the market today such as Xingfa aluminum doors, Viet Phap aluminum doors, Schuco aluminum doors … In which there are two most known systems: Xingfa and Viet Phap. These two door systems are used in many apartment buildings, high-rise buildings.
Distinguishing Xingfa aluminum and Viet Phap aluminum
– Profile fixation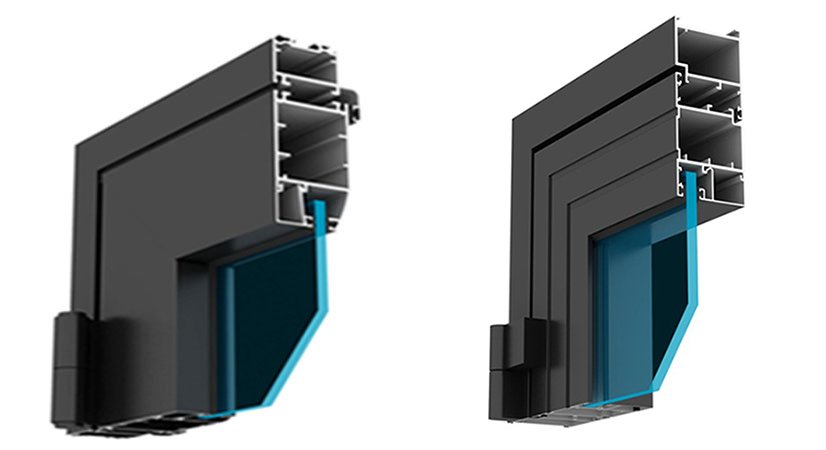 Xingfa aluminum door model includes hollow cavities combined with two reinforced ribs to enhance the rigidity by 55/65/93 system. They are manufactured using state-of-the-art technology to reduce the negative effects of impact or twist.
 The Viet Phap aluminum profile is shaped according to the 450/2600/4400 system, manufactured according to international standards and has a solid structure and can withstand wind winds up to 12.
– Gasket system
The aluminum door models from Xingfa brand use EPDM gaskets that have the advantage of tightness, so they are less affected by adverse weather effects.
Besides, good elasticity can help prevent water and moisture from attacking. But it is also important to consider the quality of the gaskets depending on the composition of the material as well as the process of its manufacture. And Vietnamese Phap aluminum doors use rubber gaskets with much inferior quality compared to high-end EPDM gaskets.
– Accessories for aluminum and glass doors
Both aluminum and glass doors use high-grade synchronized metal accessories, which can bring a delicate, synchronized beauty to the door set, thereby helping the door operate more gently and safely.
– Technology
Xingfa glass aluminum door is laminated with corner corner with the most advanced technology today. Thanks to that the product is highly appreciated for its quality. Meanwhile, Viet Phap aluminum and glass door technology is somewhat more limited. All the contact points between the Viet Phap aluminum profile bars add rubber gaskets.
– Tightness
Unlike other aluminum lines on the market, Xingfa aluminum doors completely use corner pressing technology with a 4mm thick corner corner combined with a dedicated corner glue, not using any fasteners to mount the door corner. . As a result, the xingfa door can ensure the perfect tightness of the door angle while being stronger than conventional screwdriving. For Viet Phap aluminum completed from a profiled profile with hollow compartments, all contact points between Viet Phap aluminum profiles are fitted with rubber gaskets, thereby creating a high tightness and tightness. However, by comparison, they are somewhat more restrictive than Xingfa aluminum doors.
– Mechanical strength
Xingfa aluminum doors can withstand heat up to 1,000 degrees Celsius without deformation or impact, difficult to warp, distort, shrink or not aging even for a long time. This is a feature that is very suitable for high-rise apartment buildings when there is more and more fire and explosion.
Particularly with Viet Phap doors, it is adaptable to all types of weather and does not stretch or warp.
– Aesthetics
The ability of Xingfa aluminum to oxidize is very difficult because the surface is painted with high quality electrostatic paint, making aluminum durable over time, easy to clean and clean without fear of scratching or scratching. The color is also very diverse with popular colors such as brown, wood grain, porcelain white or monochrome like black or gray …
 As for Viet Phap aluminum bars, which are painted with electrostatic powder and imported film, they will not fade in color for a long time because the color is also very natural. Thanks to that they can bring a higher aesthetic, more impressive. Viet Phap Aluminum is also available in a variety of colors with brown, wood grain, milky white and coffee colors
– The cost of the product
If you consider this criterion, the Xingfa aluminum door models have a slightly higher price. They range from about 1.2 – 2 million VND / m2 depending on the color or aluminum system of the product. So you can carefully consider the needs of use as well as the economic conditions to choose the right product.
Above is some information to help you distinguish Xingfa aluminum from Viet Phap aluminum. If you are wondering what will be your family product, you can consult our consultation information.